SPOM Alumni
SPOM Alumni Executive Board
Robert Brown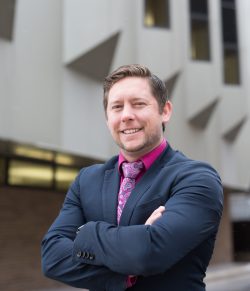 Began MSU Degree Program: 2011
Graduated: 2015
Bachelor of Arts – Political Science, Major in World Politics
Employed at: Truscott Rossman
Position: Account Executive
SPOM played an integral role in my success at Michigan State University. As a single father pursuing an undergraduate degree at a Big Ten college, having moved away from my entire family and support structure, the resources, guidance and network SPOM provided supported me and inspired me. It wasn't just help with childcare, guidance on where to find affordable housing or the many other services SPOM provided to me, it was the ability to speak with others who were facing the same obstacles I was and the knowledge that many before us had been successful under similar circumstances.
As an alumnus and knowing the challenges I had to personally overcome, I understand that students with families that go through a degree program are more prepared for the challenges of being successful in their careers and life. Expanding programs and the alumni network to help mentor, guide and find employment or resources for our successful SPOM graduates would be something I would love to see.
That connection, whether fostered after graduation or during the many wonderful SPOM events throughout a student's college experience, could help student parents understand that not only will they be successful, but they have an extended family in every SPOM alumni. It would be my hope as part of the SPOM Alumni Board, that we could engage more SPOM alumni in professional training and network events, while also keeping it fun!
Christine Carter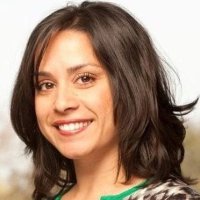 Began Degree Program: 1994
Graduated: 2000
Degree:  Bachelor of Arts – Business Marketing
Employer:  Michigan State University
Position:  Executive Vice President for Administrative Services – Chief of Staff
Christine Carter serves as the Chief of Staff in the office of the Executive Vice President for Administrative Services. She oversees personnel and operational activities including exercising expenditure control.  She leads and participates in a variety of campus-wide initiatives that support a culture of high performance including employee engagement and leadership development.
She directly manages all Board of Trustee Budget and Finance and Audit, Risk, and Compliance Committee materials and serves as the University's liaison to the Spartan Child Development Center. She is also the Advisor to the Women's Advisory Committee for Support Staff and serves on the Public Art on Campus Committee and Campus Infrastructure Planning Work Group.
Christine earned a bachelor's degree in marketing from Michigan State University and is a Jack Breslin Distinguished Staff Award Recipient.
Jasmine Henry – TBD
Began Degree Program:
Graduated:
Degree:
Employer:
Position:
Michelle Pimental – TBD
Began Degree Program:
Graduated:
Degree:
Employer:
Position: